Today, a blogger known as Sugabelly took a major swipe at legendary actor, Pete Edochie, and described him as a 'very bad actor'.
Sugarbelly said Pete is a very bad actor because he has been playing the same roles all through his life (Read more here).
Well, many Nigerians and fans have come out to express their disagreement with the writer. Some went on to bash her really hard. Read some of the comments below.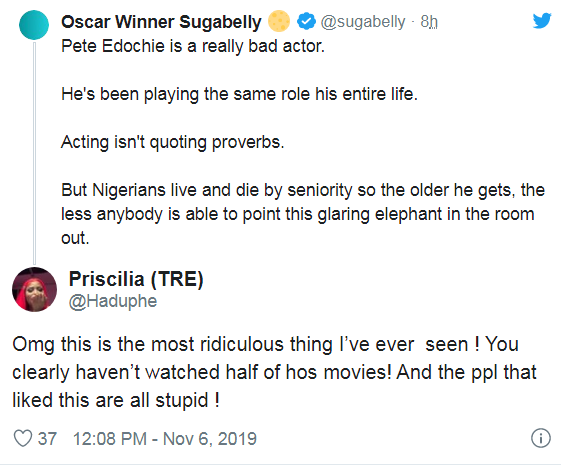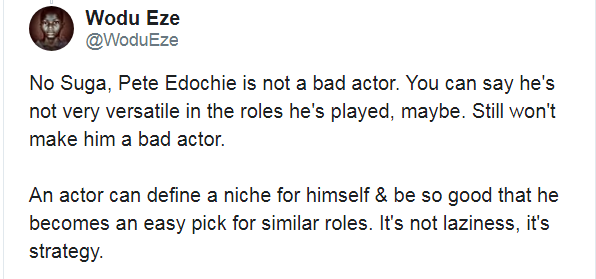 Someone tried to disrespect Pete Edochie this morning. Someone said he can't act .pic.twitter.com/XiEcFQsLUk